We can't find the internet
Attempting to reconnect
Shaping a world of music creators
Generate unheard music in seconds, customize it in minutes and own it forever using
ethical AI
.
Try now for free
AI beat maker
Create original beats with AI
Stop searching and spending money in overused music and start creating your own! Our User-driven AI technology empowers you to unleash your full creativity assisting you all the way up. Create unique beats in real-time in the hypest urban music genres and create meaningful music in the most intuitive & efficient workflow. We make it work, you make it flow.
Features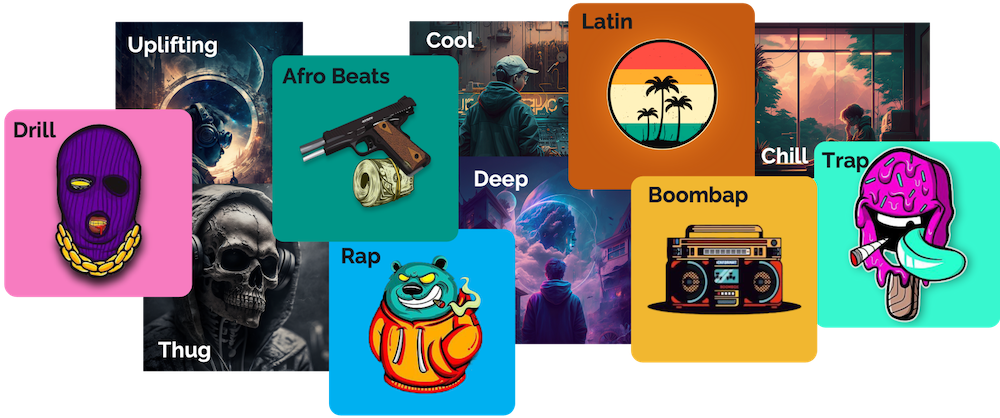 Step 1: Generate
Generate unheard loops instantly
Define the basis of your beat. Choose music genre and vibe and our AI will generate a first recommendation with full drum pattern, melody and bass.
Try now for free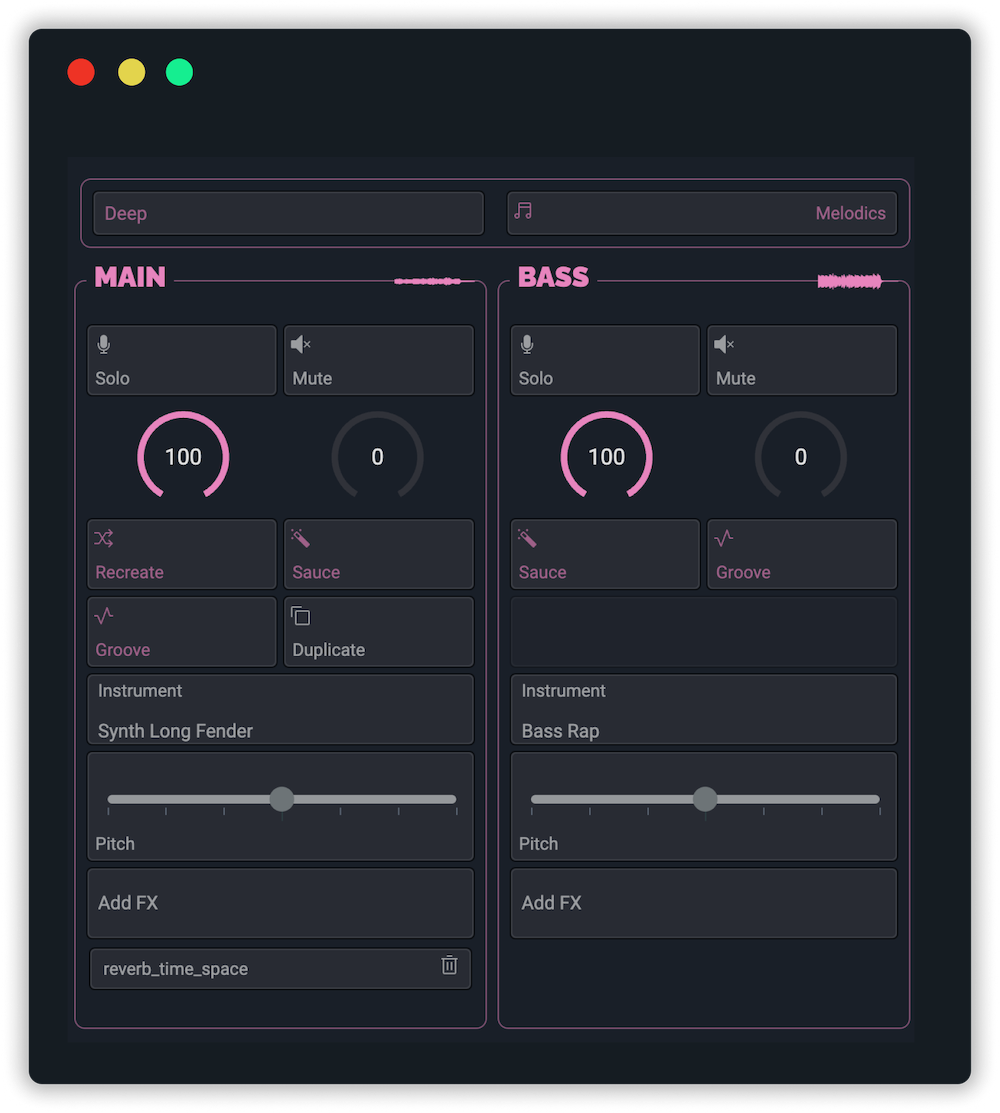 Step 2: Customize
Add, recreate & pimp your tracks
Now, make it sound to you. Instantly recreate and add fitting drums & melodies, customize every instrument track in real-time, adapt tempo, switch pitch and design your sound with more than 1500 instruments and on-click effect presets.
Try now for free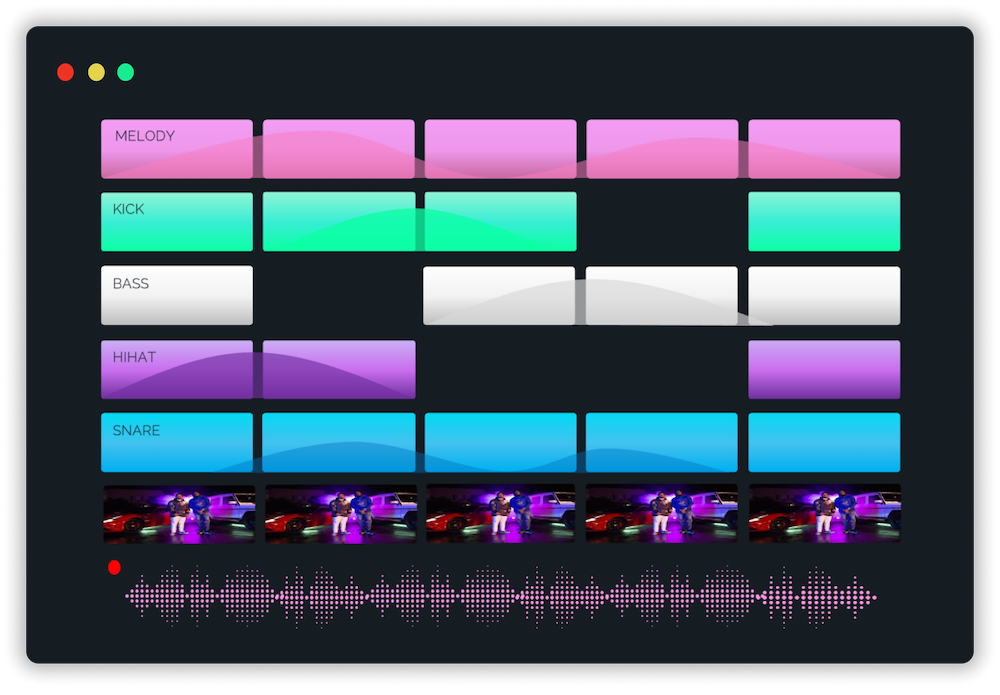 Step 3: Arrange
Structure your beat in 1 click
Choose the best fitting structure for your purpose, instantly map all your loops as a fully arranged beat in one click, and export it in all formats (mp3, wav stems & midi files).
Try now for free
Every beat is unique, because you are
How it works
We don't shoot pre-made samples accessible to everybody. You dictate the entire creative process and we create & customize the music in real-time together with you, isn't it dope? That's why, it is almost impossible to create a beat twice.
Music dataset

Our AI composition technology is fed with our proprietary urban music dataset crafted by Pro producers & musicians.

Sound design

Try hundreds of instruments for every note sequence, shift the pitch & easily apply effect presets to get to your sound.

User interface

Recreate and modify any track in real-time and add drum & melodic loops that always match in groove & harmony.